Hot Casa Records is an afro soul & tropical funk label & created in 2002 in Paris by Dj Julien Lebrun & Djamel Hammadi aka Afrobrazilero. The idea of the label was to produce forgotten artists and rare vinyl gems from the past by licensing directly to the musicians or the labels and also record and develop upcoming new talents.
OUR PHILOSOPHY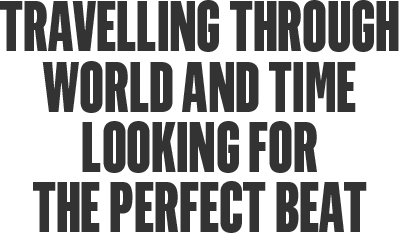 HOT CASA RECORDS holds a strong tie to the traditional way of producing and making music with few principles on mind : we try to always press our release on Vinyl 7 inch or LP, try to have an original artwork signature, and try to promote classic soulful sounds with social content with a dope sound quality.
We came from a Soul, jazz culture and raised during the Hip Hop golden era, looked for the perfect loop and the ultimate break . We travelled all over the years from India, Brazil, Russia, US and especially African continent to look for the lost golden tapes from the past. As a really independent and small family structure, we appreciate all the support and hope to see you at the clubs and gigs.
WHERE TO FIND OUR RELEASES
A treasure trove of wonderful tunes currently available via the following distribution companies:
www.pusher distribution.com (worldwide)
– Forced Exposure (Usa)
– Broken Silence (Germany, Italy, Spain)
– Musicast (France)
and digitally via Finetunes for all the regular platforms like: I tunes, Fnac, Virgin, Juno…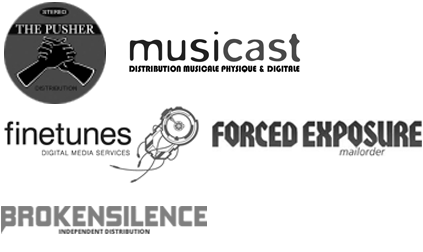 THE FOUNDERS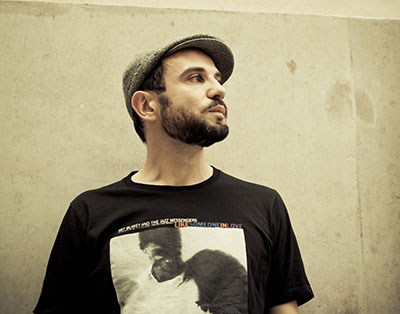 Julien Lebrun
Soul jazz and Afro funk Dj, he's a rare groove records digger. He's also musician in the french « nu jazz » band Hi Perspective, known for their remixes of Ravi Shankar, Astor Piazzolla, Furyo soundtrack, advertising for french mobile company and collaboation with Osunlade's label « Yoruba »with tracks featured Nadirah Shakoor (Arrested development), Siji (BBE), Jimmy Abney, Santos..
Resident DJ in prestigious place like ManRay restaurant (Sean Penn and Johnny Deep) in Paris and open the one in NYC. He also did the compilation vol 1, 2 and toured from Miami, Los Angeles, Moscow… from 1999 to 2003.
He was resident dj in Hyatt on the Bund in Shanghaï in 2008 and did the compilation « Hyatt in Tokyo ».
As Resident dj, he organized every sunday since 1999 the Jazz Brunch in le Reservoir, with the upcoming soul jazz band from Paris.
In 2010, he was resident dj in Sir Winston, Murano hotel, Baxo, and Kube hotel.
In 2013, he's resident dj at l'Avenue.
He's also a sound designer for Alain Ducasse restaurant called « Rech » and participated as musical consultant on the french movie « Un conte d'hiver » by Arnaud Desplechin.
Globe trotter, he's always try to travel in Benin, Senegal, Burkina faso, Brazil, India to find records and the original musicians to licence directly golden funky treasures from the 70's.
Manager and artistic director of Setenta, the latin soul band from Paris since 2006 and records in his studio artists such as Franck Biyong, DjeuhDjoah, Setenta…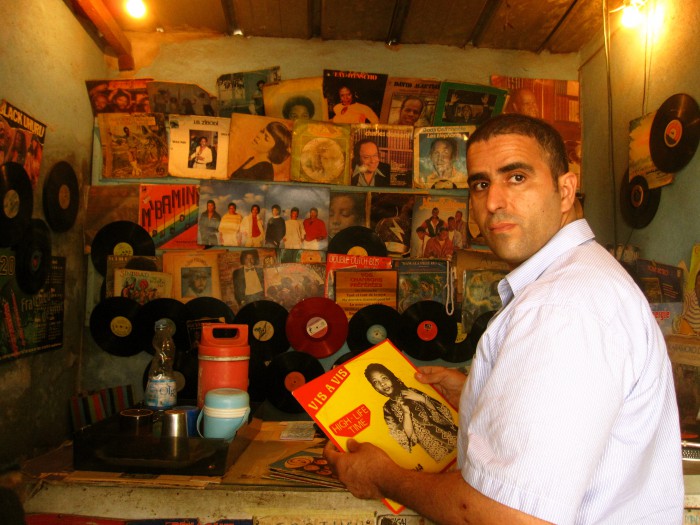 Djamel Hammadi
Born in Drancy, in the Paris suburb's Djamel Hammadi « Afrobrazilero » started being familiar with music when he was in highschool. There, he met with a french Hiphop collective : « Aktuel Force » composed of Xavier, Gabin and Mario. He immediately got interested in music and started appearing as a Dj at the MPS party in le Bourget around the early 90's.
His thirst for new musical genre led him to meet with new clubs such as « Le Wait & See » and « la Fabrique » in Bastille where he has become a permanent Dj, playing more afro, latin and brazilian sounds.
During a 6 month trip to New York he hung out with Lord Funk and Aldo Rosati at the A1 record store where he discovered a lot of underground sounds thus improving his musical knowledge.
When he came back to Paris he met DJ Julien Lebrun and together they started working on different projects. They created the Jazz brunch concept at « le Réservoir », they also were permanent Dj's at « le Man Ray » and ran artistic direction on the Impala Lounge compilation.
In 2003 they founded the Hot Casa Record label on which a number of 12″ 7″ have been released. Apart from all these activities Djamel as always had a thing for African music.
He has been digging records in all Africa since 1997 sometimes in terrible conditions with dust,danger and mountains of record to sort. This allows him to put his hands on unknown or ( and ) sought after record, albums, 7″,45's rpm, test presses or master tapes. A few of them, selected by the Hot Casa crew, are repressed in limited copies and a lot of them are often in auction on famous websites.